Seeking hope, finding change
At Transforma, women learn trades and to believe in themselves
Text by Alexis Guerra
"I wanted to be somebody. I wanted to be useful. I wanted to do something that could move our family forward," Juanita Garcia said with tears in her eyes. She's sitting at a wooden table, with her hands folded, in a place that she calls her second home.
Garcia, 30, spent the majority of her life as a homemaker in San José, Costa Rica. She stopped receiving formal education after the birth of her first son at the age of 15 and stayed home to take care of him. Soon after, Garcia realized that she couldn't continue living like this.
Four years later, Garcia met Vanessa Valenzuela, 47, a woman who would change her life for the better.
As director of Transforma, Valenzuela works to help women from impoverished communities develop self-confidence and hands-on skills. Transforma is conveniently located in Sabanilla, a sector of San José. Since the organization's start in 2012, over 530 women have participated in Transforma's skill development programs, according to its website.
"I loved my son so much and I knew that I was an example for him, and I wanted him to see that life could be better than this."
photo by Rachael Durand
Each week, women like Garcia come to Transforma for meetings based around faith, leadership and self-confidence.
"[Valenzuela] was the only person that wanted to know what I wanted to do with my life," Garcia said. "I remember I told her that I wanted to get into [cosmetology]."
Garcia recalls Valenzuela giving her her phone number with the reassurance that they would keep in touch. Motivated by wanting to set an example for her son, Garcia reached out to Valenzuela, who then brought her into the organization.
The women of Transforma can enroll in entrepreneurial, cooking and cosmetology classes. Even though these classes may teach each of them something new, some come to the organization having higher education in other fields.
Elizabeth Centeno Rojas, 25, another member of Transforma, was forced to flee her home in Nicaragua after the violent uprisings in April 2018. Along with leaving behind her home, she also left behind her progress in law school. While living in a squatter town in San José with her husband and two children, she met Valenzuela, who also put her in touch with the programs.
"We connect with other women and we learn about their experiences and from those experiences, we could create something special."
— Elizabeth Centeno Rojas
Photo by Ryan Miller
"I was emotionally devastated when I came here," Centeno Rojas said . "I was looking for a way to integrate myself into Costa Rica and also find some financial stability."
Although women like Garcia have found their passion through Valenzuela's organization, others are still struggling. Centeno Rojas is currently in the process of transferring her credits from law school in Nicaragua to Costa Rica, but unfortunately, she hasn't been successful.
She wishes to be able to finish her career and to come back to Transforma as a counselor or a legal volunteer. Regardless, she has been grateful for the opportunities that the organization has given her as a Nicaraguan refugee.
During an interview at Transforma, Centeno Rojas, despite her young age, came across as quite mature. She held her head high as she spoke while fighting back tears.
"I took this course to work on people's hair and that gives me a source of income, which at the same time provides stability for me," Centeno Rojas said. "It's all a circle because it helped me with my emotional stability and then they give me an opportunity to do work and the work gives me time and resources to continue with my documentation."
The organization was founded with the mission statement of "empowering women and children to overcome the challenges of poverty and reach their full potential." And since then, Valenzuela has done just that. Women who participated consistently in the programs in the past three years have improved their lives in a multitude of ways.
Since joining the organization, Garcia has started her own nail business with a regular clientele. Her mindset has also changed for the better. Despite this, though, there are still traces of the young woman she was before coming to Transforma. As she speaks, she plays with her wedding ring.
"It was the group [meetings] that really started to change my thinking," Garcia said. "We really started to discuss how I had value and I am worth something. I think God has put kind of this mentality in me that I always want to help others and I know that God helps me and, in turn, I have to pay that forward."
Centeno Rojas also credits the group meetings for reinforcing important values and teaching the women how to set goals.
"To me, Transforma goes beyond what a typical institution that teaches you skill [does] because they really work on us as human beings, as people and that we connect emotionally," Centeno Rojas said. "We connect with other women and we learn about their experiences and from those experiences, we could create something special."
The women of Transforma are presently finding their own passion, but Valenzuela found her own for helping others when she was 9 years old. She spent a month journeying to poor communities with her father who would obtain pieces of land to create recreational parks.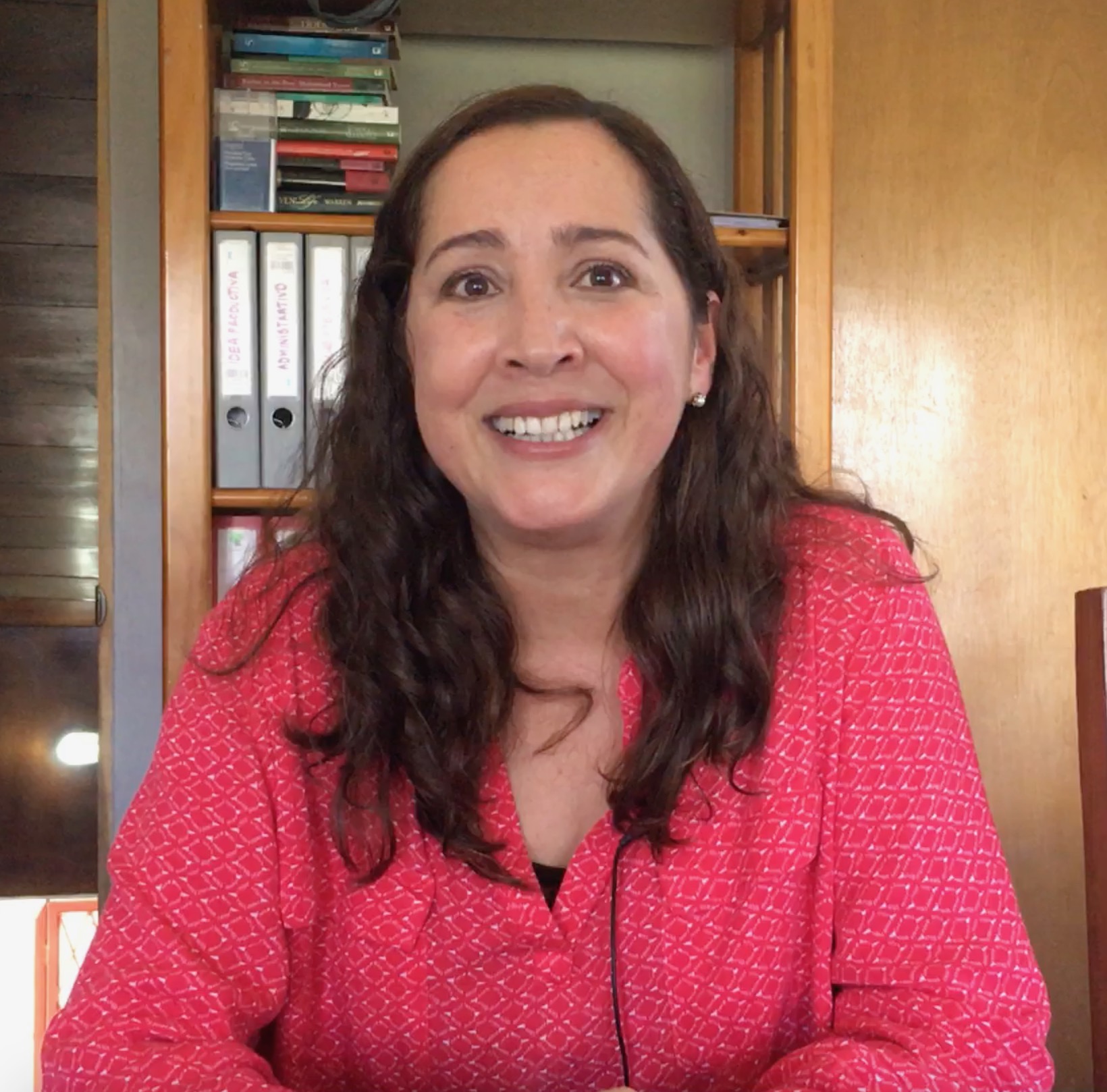 "So I really have a heritage of social responsibility in my family and I'm passing that onto my children."
photo by Ryan Miller
"I would carry a little camera and all the children would come around me and I loved just being an influence to them," Valenzuela said. "So I really have a heritage of social responsibility in my family and I'm passing that onto my children."
Transforma as an organization puts a strong emphasis on family values. Mothers who attend classes at the organization can bring their children with them as a way to eliminate any financial and coordination issues. Valenzuela has met Centeno Rojas' sister and children on a number of occasions.
The facility itself, a large house with a glass-walled terrace facing the forest, is equipped with a full kitchen, classrooms and a play area for children. The organization's gift shop also sells soaps and tote bags hand-crafted by the women of Transforma.
Through her work for almost eight years, Valenzuela has honored her family history by facilitating self-leadership and assisting in the development of independent women. But despite Transforma's successes, Valenzuela recognizes the challenges that the organization's members face.
"Even though we understand that we need to grow in a holistic way and balance on how much we love ourselves and others and God," Valenzuela said. "It's always a very hard thing to do and achieve."